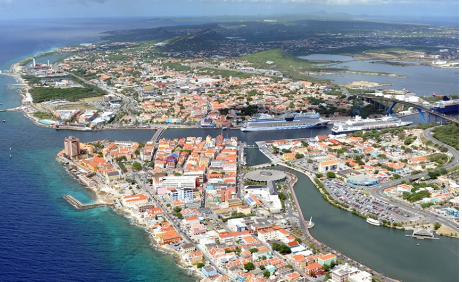 MORE THAN MARITIME INFORMATION
The Maritime Museum offers much more than just information about ships. It is a window into the rich cultural heritage and history of the island, showcasing the diverse ways in which the sea has shaped and influenced the lives of its people. Through interactive exhibitions and educational programs, the museum provides a unique and immersive experience that brings the past to life and illuminates the important role that the maritime industry has played in shaping the island's identity.
MAIN EXHIBITION
Our comprehensive exhibition showcasing 500 years of maritime history on the island takes up both the first and second floors. It covers the full spectrum of the island's maritime history, from the initial explorations during the Middle Ages to the rise of cruise tourism in the 20th century. As maritime history is deeply intertwined with the history of the island itself, visitors will also gain a broader understanding of the general history of Curaçao.
HARBOR TOUR
Don't miss the opportunity to join our renowned harbor tour every Wednesday from 2:00 PM to 3:00 PM! Embark on an exciting journey aboard one of our authentic harbor ferries and experience the stunning sights of Willemstad from the water. Your knowledgeable tour guide will enlighten you about the history of Saint Anna Bay, the floating bridge, the Handelskade, and the harbor, among other fascinating landmarks.

REFINARY MODEL
We are thrilled to announce that we have recently opened a newly renovated room on the second floor of our maritime museum in Curaçao. This beautifully transformed space is dedicated to showcasing the remarkable model of the Curaçao oil refinery, skillfully crafted by the late Mr. Vos, a former employee of Shell. Visitors now have the opportunity to admire the intricate details of the refinery's different components. We are excited to share this captivating addition to our collection with the public, as it is now open for viewing since its inauguration.
DUTCH NAVY
The third floor of our museum is devoted to a modern exhibition exploring the role of the Dutch navy and its significance for our islands. Through interactive audio-visual stations, visitors can learn about the ongoing presence of the Dutch navy in the Dutch Caribbean and the reasons behind it.
"Quaint museum that's worth a visit. It's obvious that the people who run it care about it. Very clean; friendly staff person; great selection of unique items in the gift shop. The Cafe one the 2nd floor has some of the best food we had on the trip."
- Tiffani Hill
"My wife and I visited this excellent small museum while on a Windstar cruise that stopped at Curacao. The exhibits were interesting with lots of old photos and artifacts. In particular we found the video showing each of Colombus' four voyages to the New World to be fascinating. We tend to think he just came over to one spot and went back but these animated images show his actual routes and the various stops he made along the way."
- Walter Keats